15K Competition X NTU 2022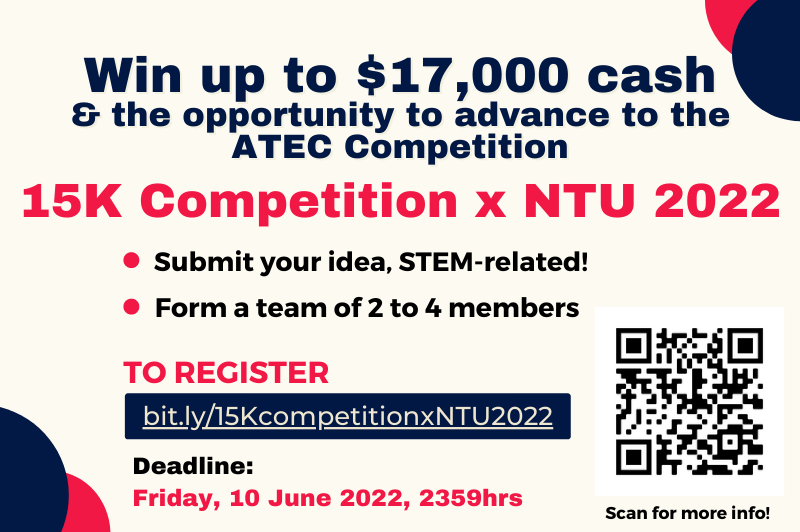 The 15K Competition motivates students and researchers to develop innovative technologies and processes, and think about how to bring their ideas to market.
ATTRACTIVE PRIZES
Semi-Finals
Top 2 teams will receive $2K each
Finals
1st Place: $15K and the opportunity to advance to the ATEC* Competition
2nd Place: $10K
3rd Place: $5K
*Asia Technology Entrepreneurship Conference
HOW TO PARTICIPATE?
1. Form a team of 2 to 4 members.
2. Team Leader must be an NTU student or 2022 alumni.
3. Project must be STEM-related.
4. Project is in the ideation/prototype stage and has received less than $50K in funding.
5. Teams with mixed members from SMU, NUS and/or SUTD can only take part in one of the 15K competitions from the participating schools (i.e., NTU, SMU/NUS, and SUTD).
6. Repeat entries would not be allowed.
PROPOSAL SUBMISSION DEADLINE
Friday, 10 June 2022, 2359hrs
REGISTER