Mixed Realms
CREATING GAMES WHERE FANTASY BECOMES AS CLOSE TO REALITY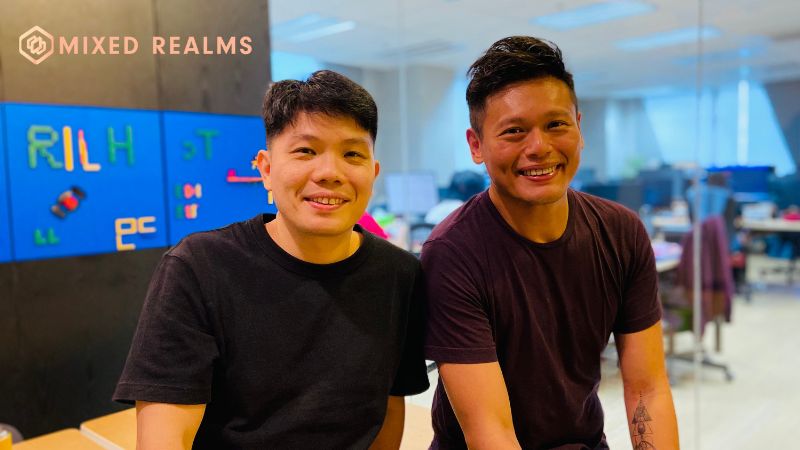 Virtual reality (VR) gaming can immerse gamers in thrilling and impossible scenarios, such as performing time-bending action sequences in the style of The Matrix, or slicing enemies using a futuristic katana.
"VR was made for this", declared local indie game developer Mixed Realms when they launched Sairento VR - their first game - in 2018. Critics and fans agreed, with the game landing in various top-ten lists and becoming one of the best-selling VR games that same year.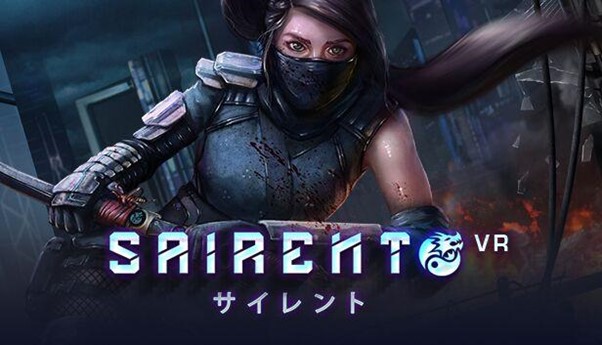 Taking a risk to develop and release a debut VR game during the early years of VR gaming was challenging but worth it, said CEO and co-founder Aldric Chang.
"As there were not many experiences or knowledge to draw from at that time, we made several mistakes and ended up spending significant time and resources experimenting with different ways to develop the game for VR," he said. "This success (in game sales) was a testament to our team's dedication and perseverance, despite the challenges we faced in developing the game."
COO and co-founder Ngo Chee Yong is an alumnus of NTU. Since he and Andric co-founded their first company in 2005, NTU has kept in touch with them to participate in various ad-hoc entrepreneurship initiatives and events. More recently, they are exploring ways with NTUitive to give back by mentoring NTU students and other collaborations, to ready students for a booming local gaming development scene as Singapore hopes to cement its status as a technological hub.
Currently, the 20-member team is preparing to launch Hellsweeper VR by the third quarter this year. The game brings players to hell where they can kill evil souls in gruesome fashion as an undead warrior, while running on walls and performing backflips.
With the trailer gaining over 100,000 combined views on YouTube, hype is building for Mixed Realms to deliver a worthy spiritual successor to Sairento VR.
NTUitive spoke to Aldric to find out how Mixed Realms keep gamers hooked on their games.
1. How did Mixed Realms come about?
Chee Yong and I have been partners for nearly 15 years and have co-founded two companies together. Our first venture was Swag Soft, a company focused on software and game development. After creating numerous games for clients over the years, we decided in 2016 to start our own game development company, Mixed Realms. Our goal was straightforward: to create incredibly entertaining video games that would captivate a wide audience. We have successfully launched two titles and are now preparing for the release of our third, Hellsweeper VR. Additionally, we are currently in the process of developing our fourth game.
2. What sets Mixed Realms apart from other game developers?
We always prioritise building games for gamers, not for ourselves. Our goal is to create games that we are confident will appeal to gamers. To achieve this, we make a conscious effort to engage with our customers every step of the way. We ask for their opinions and feedback on what they like or dislike about our games, and ensure that their voices are heard.
This mindset has led to our success in achieving high review ratings for our games, which is a testament to the fact that hundreds of thousands of gamers worldwide appreciate the games we create. While we cannot say that we are the only game developer to do this, we are confident that not every game developer does this.
3. How does Mixed Realms decide what games to make and what kind of gamers are you targeting?
At our studio, we take a nuanced approach to decision-making. It's not just about following the latest industry trends or sticking to a formulaic approach. Instead, we like to think of it as creating a "cocktail blend" of different factors.
Firstly, we take a deep dive into popular game genres and what gamers are enjoying about them. This helps us to identify areas where we can bring fresh ideas and innovative gameplay mechanics. Next, we assess our team's expertise and capabilities. We want to ensure that we have the right mix of skills and experience to tackle the challenges of developing new games, and that we're pushing ourselves to expand our knowledge and abilities. Finally, we ask ourselves the most important question: do we have the creativity and passion needed to make these games shine? It is important that we fulfil as many of the ticks as possible before we decide on giving a game the green light to begin production.
4. Any lessons learnt as a startup founder? What would you advise aspiring entrepreneurs, especially those in the gaming industry?
When it comes to game development, there are two things you can do to ensure your game gets the attention it deserves: learn how to market your game effectively or find a reliable publisher to partner with. Simply building a great game is not enough to guarantee its success. If people don't know about your game, it won't sell. This advice applies not just to game development, but to any type of startup - marketing is key to getting your product noticed and building a successful business.
5. Share with us the future plans and ambitions for Mixed Realms.
Mixed Realms is now seeking investments to further grow its game development pipeline and eventually enter the game publishing space, with a longer term goal to list the company.
6. Do you have any Call To Action that you hope NTUitive's community can help with your success?
If you know any video game investors who are interested in working with us, please feel free to contact me at [email protected].
Additionally, if you or anyone you know is interested in building software, apps, or games, please don't hesitate to reach out to our development company at [email protected]. We'd love to hear from you!