ADM x NTUitive Plant Based Perfection Challenge 2021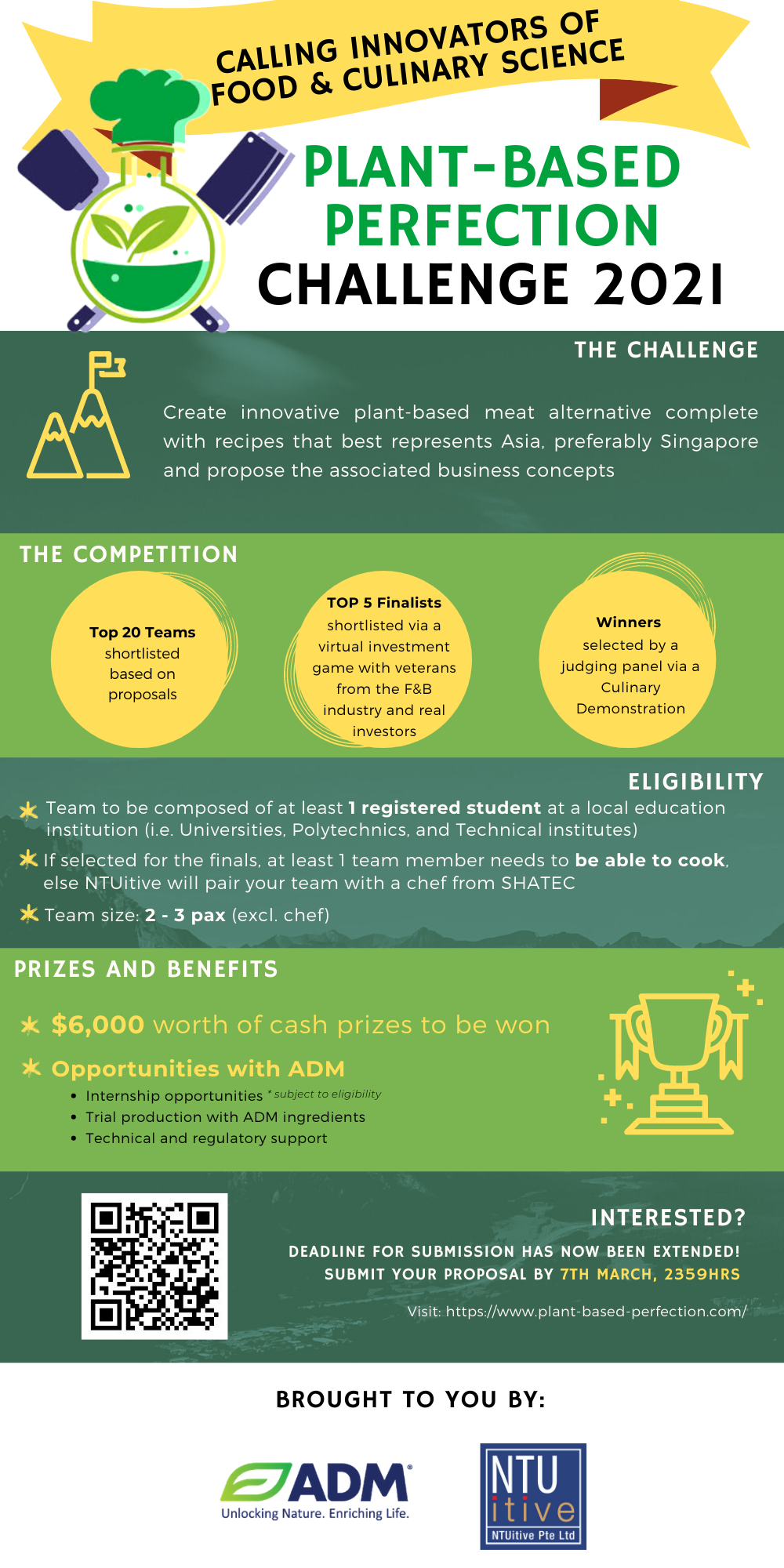 CALLING ALL INNOVATORS OF FOOD AND CULINARY SCIENCE!

We are proud to be partnering ADM, a global leader in human and animal nutrition and the world's premier agricultural origination and processing company, to launch a plant based perfection challenge.
The ADM x NTUitive Plant Based Perfection Challenge 2021 is on the lookout for innovative plant based meat alternatives (complete with recipes) that best represent Asia (preferably Singapore) with an associated business concept.
Winners stand to win up to $6,000 worth of cash prizes and opportunities with ADM, which includes an internship, trial production with ADM ingredients, and technical and regulatory support!
*Missed the briefing session for the ADM x NTUitive Plant-based Perfection Challenge? Catch up on the sharing by Mr Dirk Oyen (Vice President and General Manager, South East Asia Human Nutrition at ADM) here! https://youtu.be/I-GAQEP2aKw
*Submission deadline has now been extended to 7th March, 2359hrs!
Visit www.plant-based-perfection.com to find out more!