Water Technology Roadshow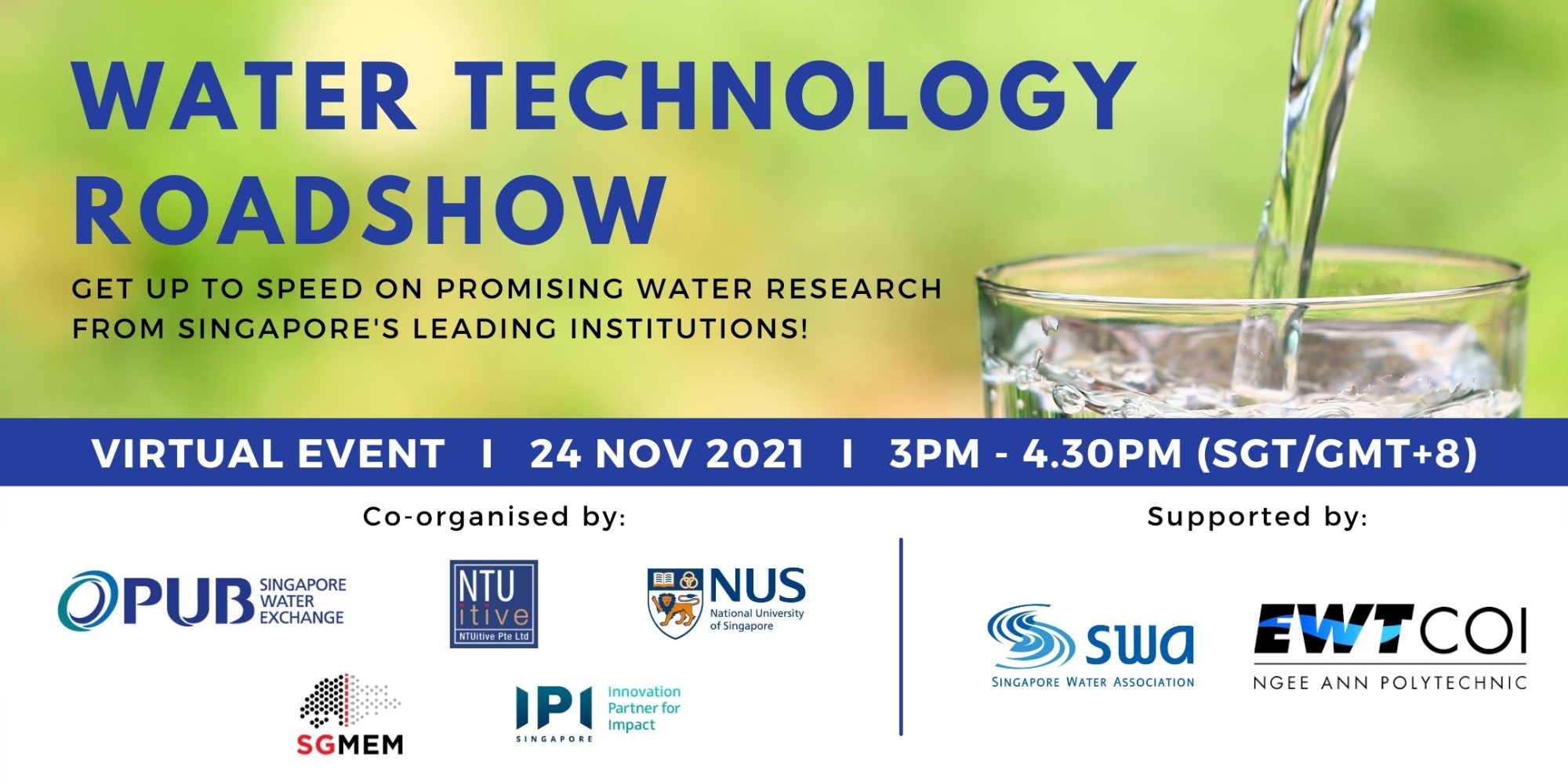 Are you ready to get up to speed on promising water research from Singapore's leading institutions?
Join us for the 2
nd
Water Technology Roadshow featuring "Next-Generation Membrane Technologies" developed by Nanyang Technological University, Singapore (NTU), National University of Singapore (NUS) and the Environmental & Water Technology Centre of Innovation (EWTCOI).
Co-organised by PUB, NTU, NUS, the Singapore Membrane Consortium (SG MEM) and IPI Singapore, and in partnership with EWTCOI and the Singapore Water Association (SWA), the Water Technology Roadshow aims to provide insights into promising water technology research that have been developed in the leading institutions in Singapore.
For more information and to register your attendance, please head to
https://bit.ly/WTR_Nov2021
.