ideasinc 2020 Startup Challenge: Now Open for Registration!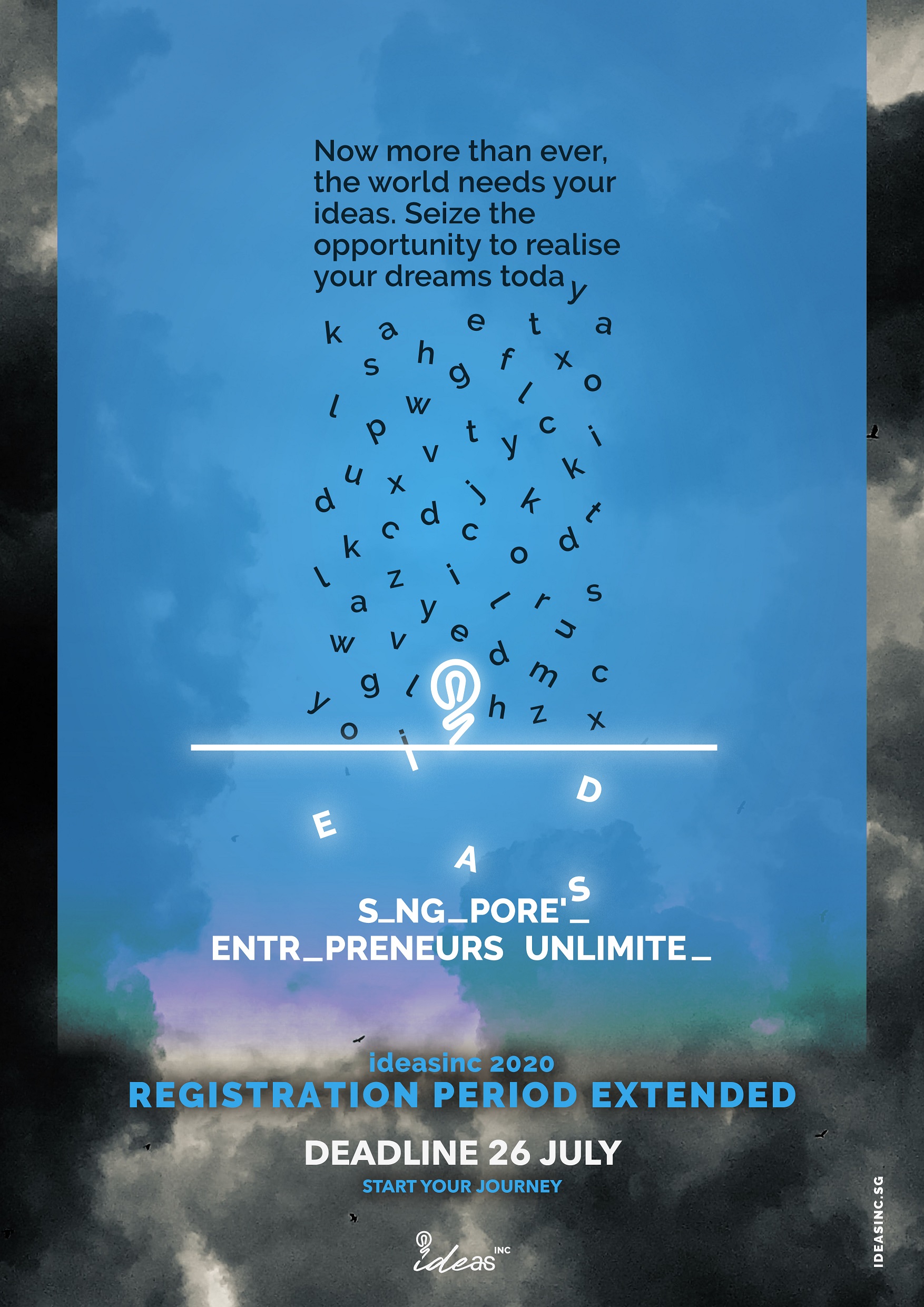 ideasinc 2020 is a startup challenge to groom promising ideas into viable businesses. The registration deadline has now been extended to 26 July, 2359hrs.
Winners can walk away with up to SGD35,000 cash prizes and also benefit from other perks such as workshops, mentorships and investment opportunities.
Pushing alongside the United Nations Sustainable Development Goals, ideasinc 2020 looks for challenges and solutions in the areas of crisis prevention, building a city of resilience and/or environmental sustainability.
The challenge is open to all 18-year-olds and above who are first-time entrepreneurs. Participants are to form a team of 3. Find out more and join via https://www.ideasinc.sg/.