[MakanNight! Challenge] The Future Concept and Ideation of Workspaces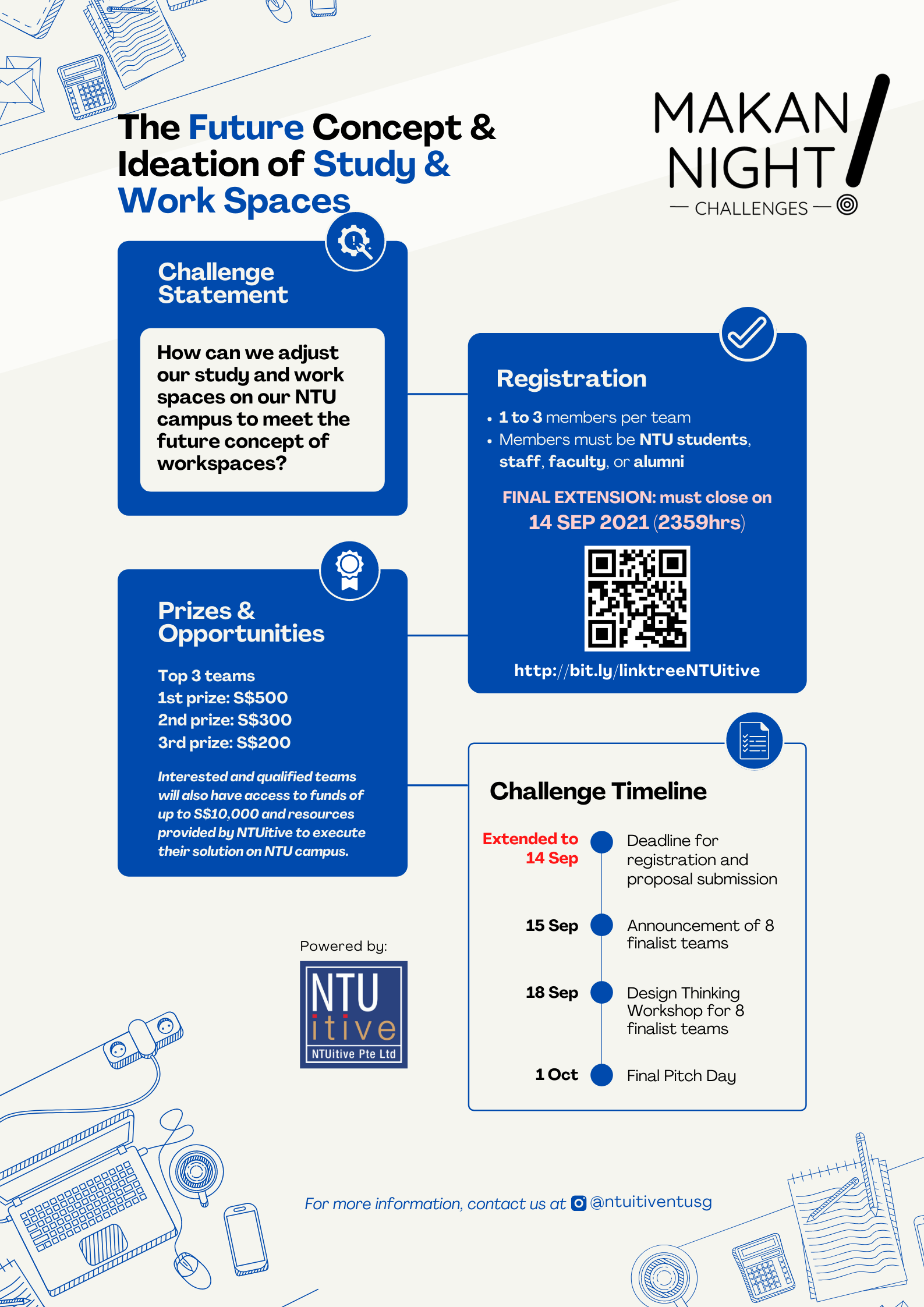 DEADLINE EXTENDED! You now have till 14 September 2021 to submit your proposals.
Building the next generation of workspaces on NTU campus for a cohesive and collaborative working environment
Come and join us in this ideation challenge where you can put your creativity to the test by rethinking how future workspaces will evolve as part of the future hybrid work model of partial work-from-home and work-from-office!
Big firms such as Twitter and Google are already planning a permanent shift to remote working while local banks like OCBC are reviewing its office space requirements. This means that traditional fixed-desk seating arrangements are no longer needed! Activity-based workplaces where employees have a variety of individual and shared places to work, collaborate, or have online meetings need to be in place.
Join the upcoming MakanNight! Challenge to address the challenge statement: How can we adjust our study and work spaces on our NTU campus to meet the future concept of workspaces?
What is in it for me?
The top 3 teams stand to win cash prizes of up to $1,000 in total! In addition, interested and qualified teams will have access to funds of up to $10,000 and resources provided by NTUitive to execute their solution on NTU campus.
How to register?
Gather a team of up to 3 pax or you can register as an individual. The challenge is open to all NTU students, staff, faculty, and alumni.
For more info and to register for the challenge: http://bit.ly/linktreeNTUitive