MakanNight! Talk - Industry 4.0: How ready are you?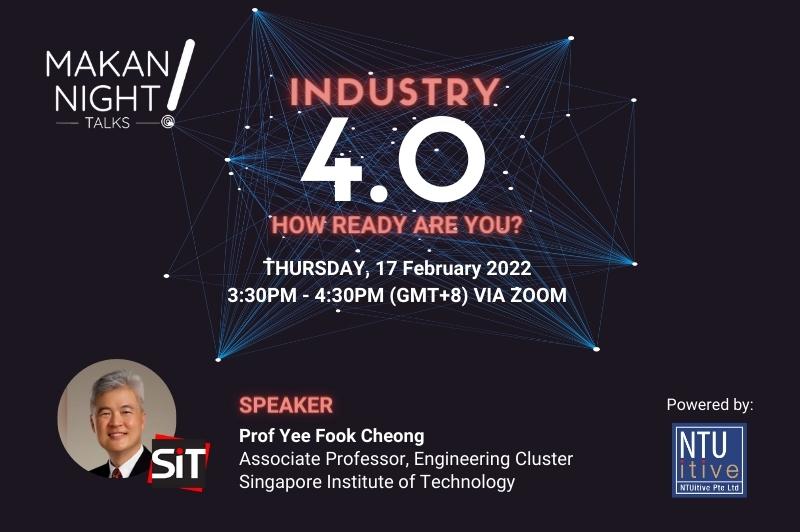 The fourth industrial revolution is upon us and it isn't just about technology. It's also how companies should leverage on it to bring greater value to your business. Without a clear Industry 4.0 strategy, it's hard to get there. So where do you begin? Join this session to understand how to start, scale and sustain your Industry 4.0 Transformation journey.
Speaker:
Prof Yee Fook Cheong
Associate Professor, Engineering Cluster, Singapore Institute of Technology
Dr. Yee is an Associate Professor of Engineering at SIT and was its Vice President (External Relations). He was Vice President of ST Engineering prior to joining SIT. He is conversant with the planning and implementation of manufacturing processes and technologies at the shopfloor, facility and enterprise levels. He conducts the Official SIRI Assessment for companies and pursues applied research in Industry 4.0.
Register at https://bit.ly/MNTalk_Feb2022