BUILD YOUR RESUME WITH NTUITIVE'S GLOBAL PROJECTS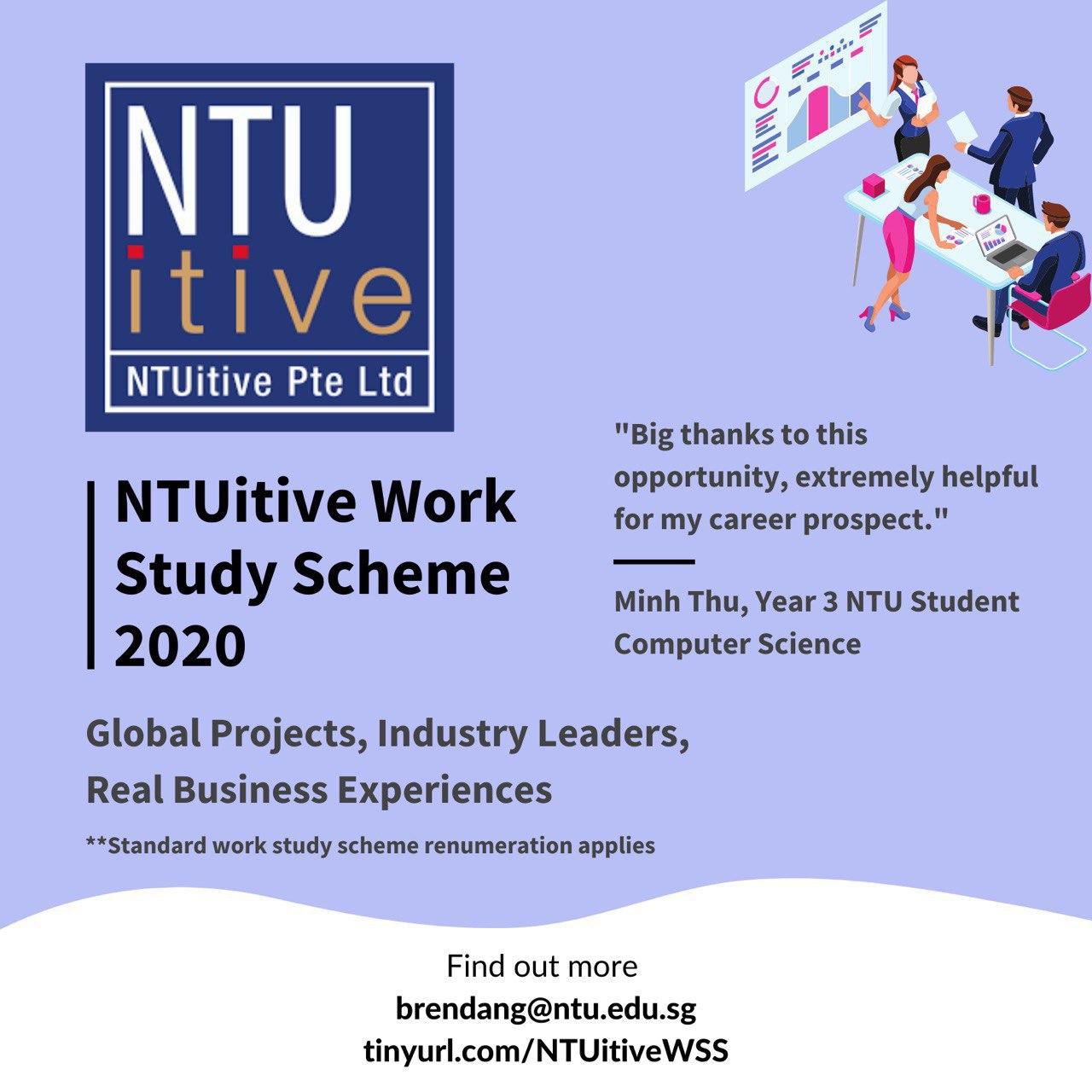 BUILD YOUR RESUME WITH NTUITIVE'S GLOBAL PROJECTS
Dear fellow NTU student, are you looking for projects and accolades to add to your resume? Look no further! NTUitive is recruiting bright young individuals to join us in our globally validated projects.
We are currently looking for:
1. Programmers (especially those with background and experience in blockchain – urgent)
2. ADM (Basic visual/graphic design for ADM)
3. EEE, Electrical Engineering
Standard Work-Study Scheme remuneration applies.
Interested? Drop us an email at [email protected] or find out more or apply at www.tinyurl.com/NTUitiveWSS! This call ends on 4 Sep, Fri
Nanyang Technological University, Singapore