NEXT Hack 2022 Webinar Sessions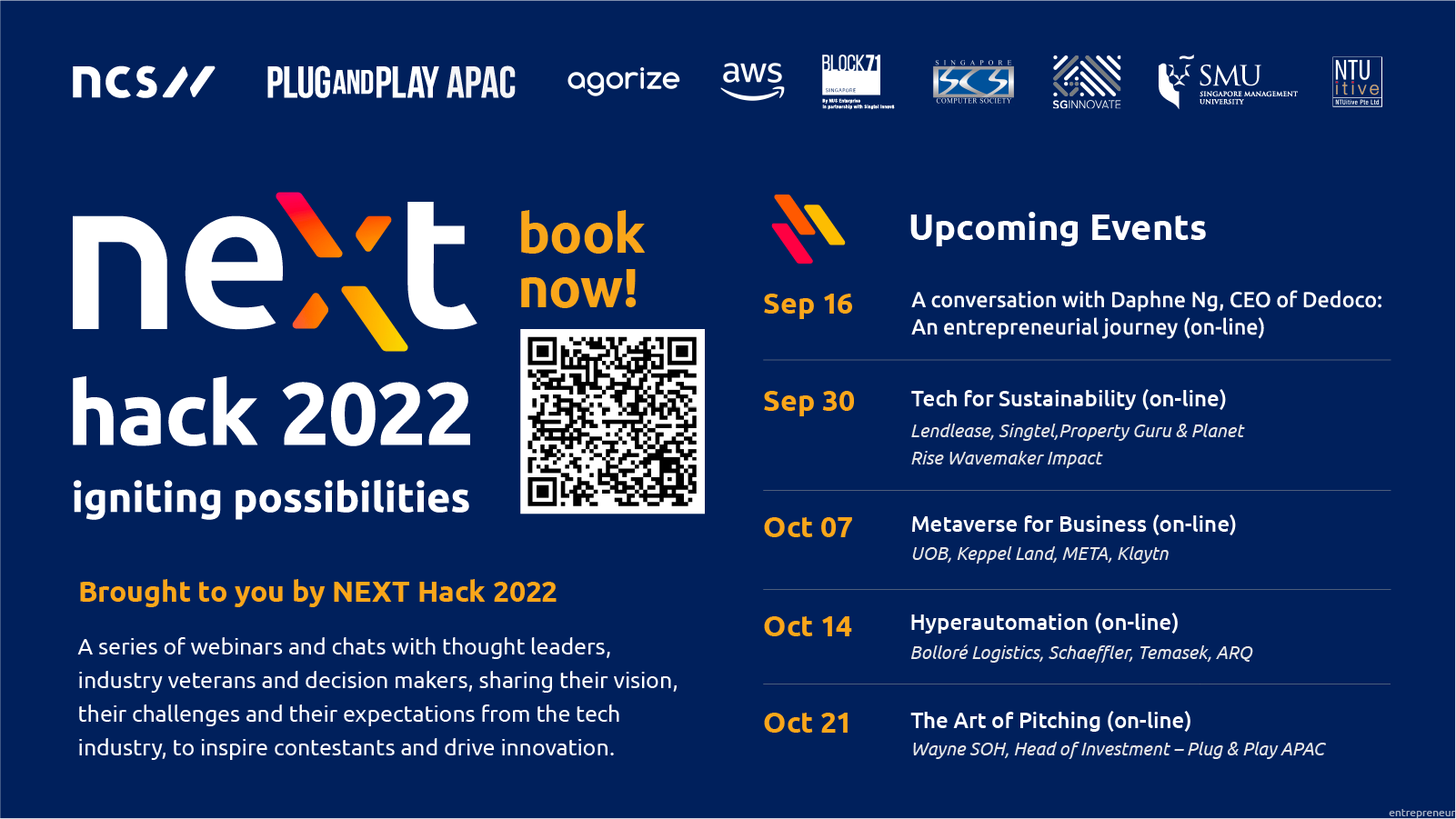 As part of the NEXT Hack 2022, NCS Group is organizing a series of webinars and chats with thought leaders, industry veterans and decision-makers.
Tune in to these sessions to be inspired and pick-up useful tips too!
For more information on the individual sessions and to register >> https://ncs.agorize.com/en/challenges/nexthack2022-entrepreneur/pages/launch-webinar-replay?lang=en
---------------------------------
What is the Next Hack?
It's a 10-week innovation challenge for all NCS & affiliates' employees, tech enthusiasts and entrepreneurs in the APAC region, aimed at solving business challenges using cutting-edge technology! This year, contestants will ignite possibilities in the fields of sustainability, automation and metaverse.

For more information about NEXT Hack 2022 >> https://ncs.agorize.com/en/challenges/nexthack2022-entrepreneur?t=EfiXemH7tM3Mu_X6mliTeA