MOU signing between Singapore Armed Forces Headquarters for Maintenance and Engineering Support (SAF HQ MES) and National Additive Manufacturing Innovation Cluster (NAMIC)
Date: 07 Nov 2017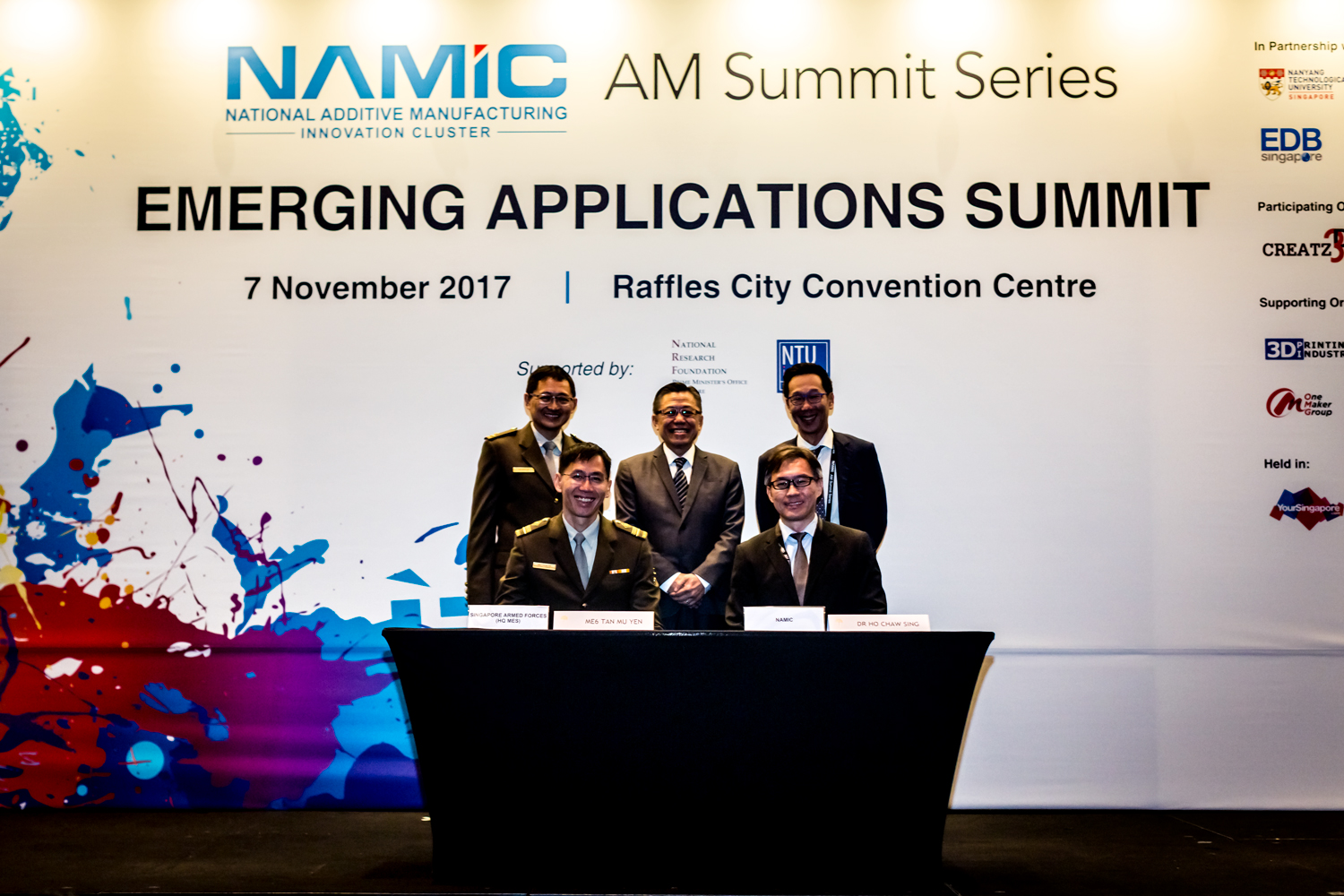 MOU signing between Singapore Armed Forces Headquarters for Maintenance and Engineering Support (SAF HQ MES) and National Additive Manufacturing Innovation Cluster (NAMIC)
At the recent Emerging Applications Summit on 7 November 2017, the Singapore Armed Forces Headquarters for Maintenance and Engineering Support (SAF HQ MES) signed a Memorandum of Understanding with the National Additive Manufacturing Innovation Cluster (NAMIC).
The MOU was signed by Dr Ho Chaw Sing, NAMIC Managing Director, and Chief Maintenance & Engineering Officer ME6 TAN Mu Yen. The signing was witnessed by Brigadier General Lam Sheau Kai, Commander Combat Service Support Command, Singapore Armed Forces, Dr Lim Jui, CEO NTUitive, and Guest of Honour Mr Teng​ ​Theng​ ​Dar, Non Resident Ambassador to the Sultanate of Oman, Global Business Advisor to Miyagi and Shizuoka Prefecture and Chairman, Regina Global Holdings.
The MOU signing between SAF and NAMIC will allow SAF to leverage on NAMIC's expertise in 3D printing as well as their network with research and industry partners. As part of the MOU, SAF and NAMIC will collaborate on the development of qualification standards and conduct research into the military use of 3D printing.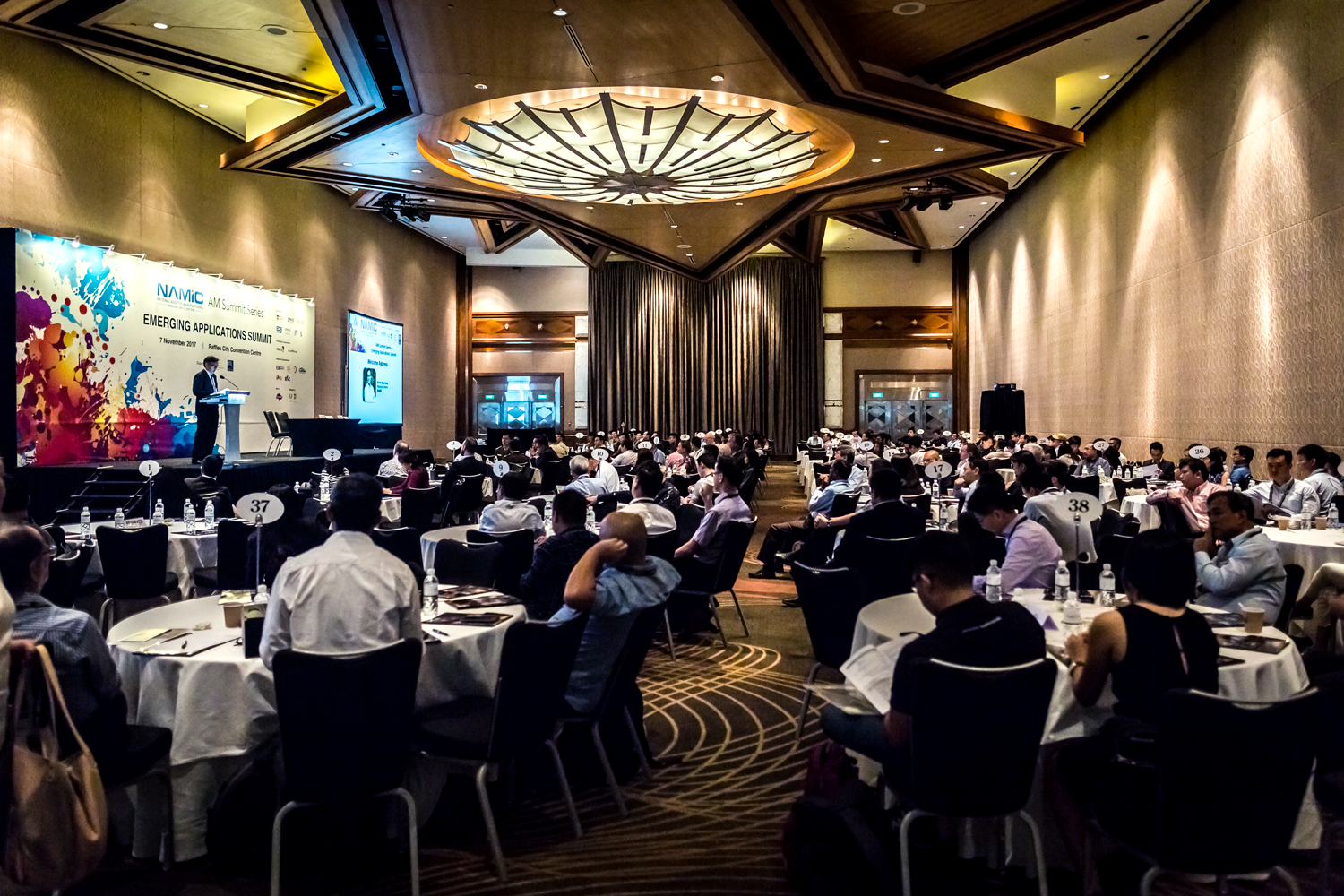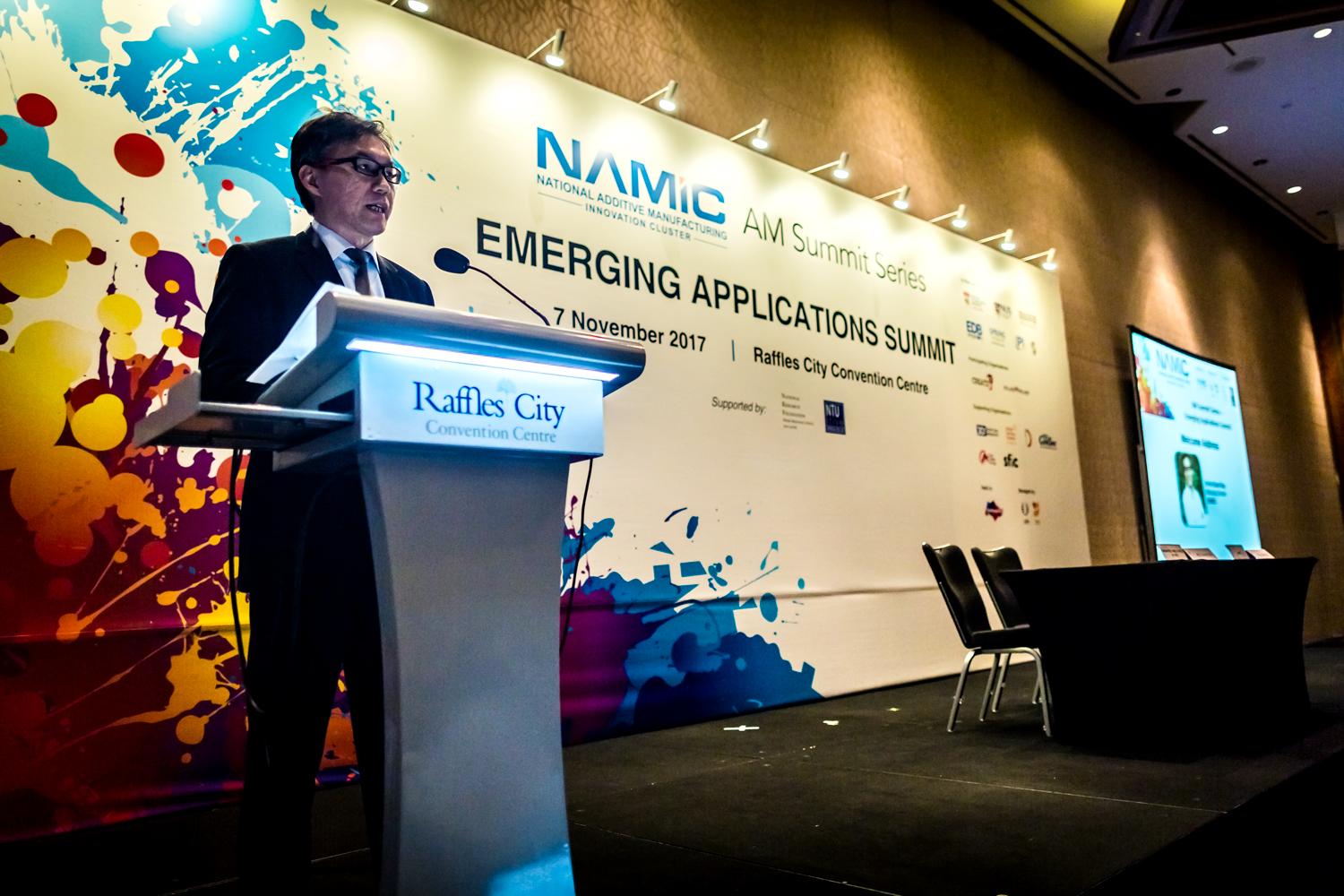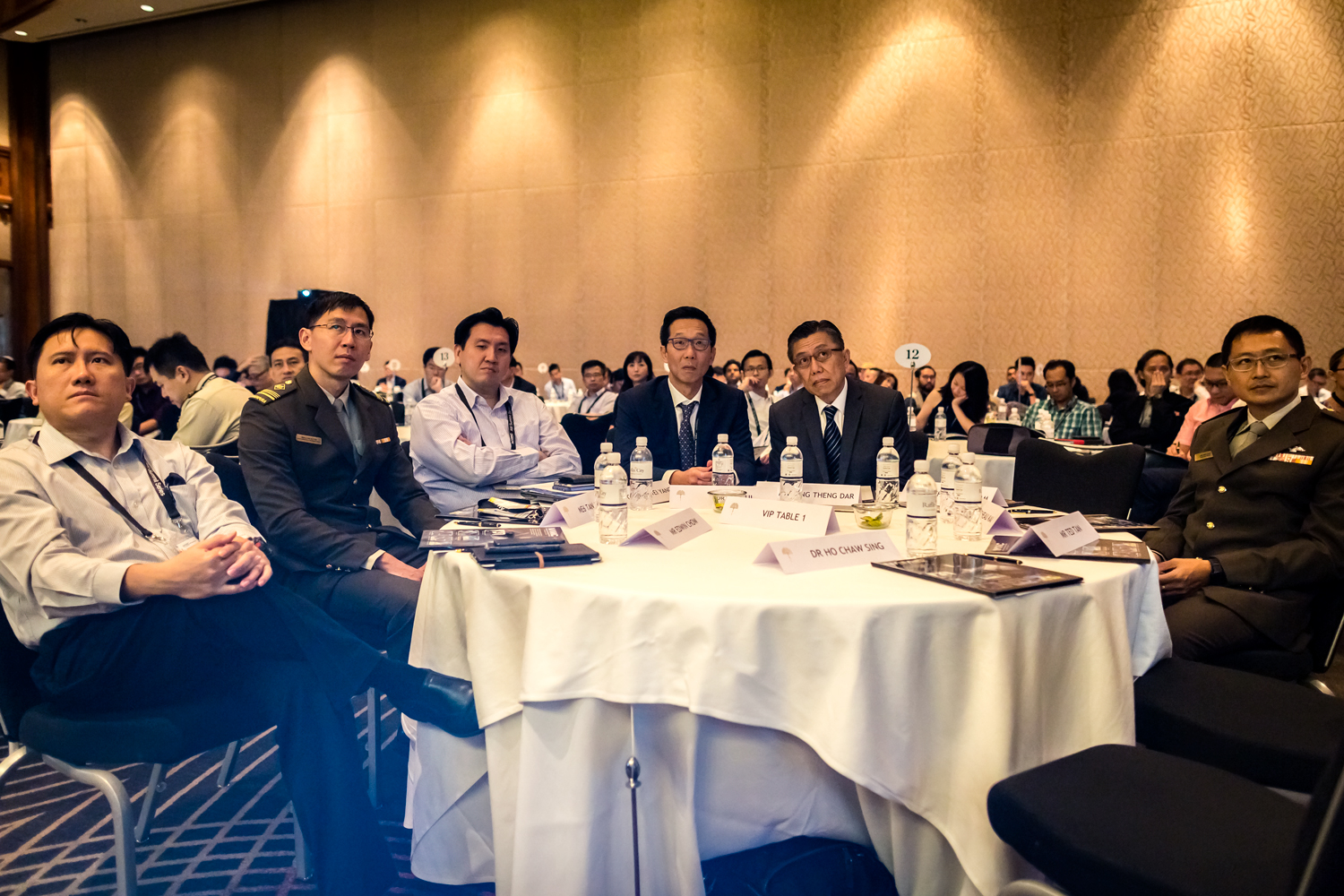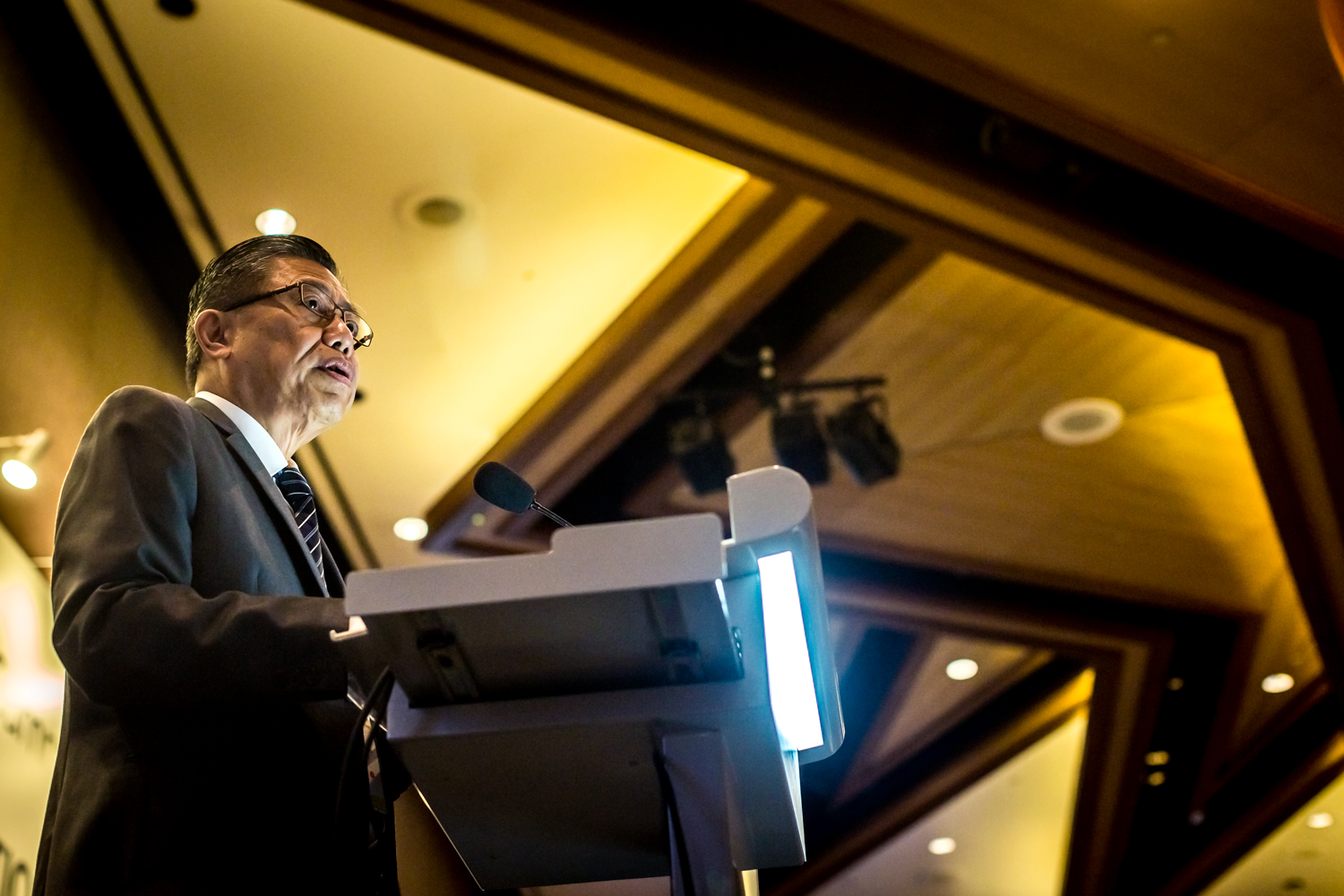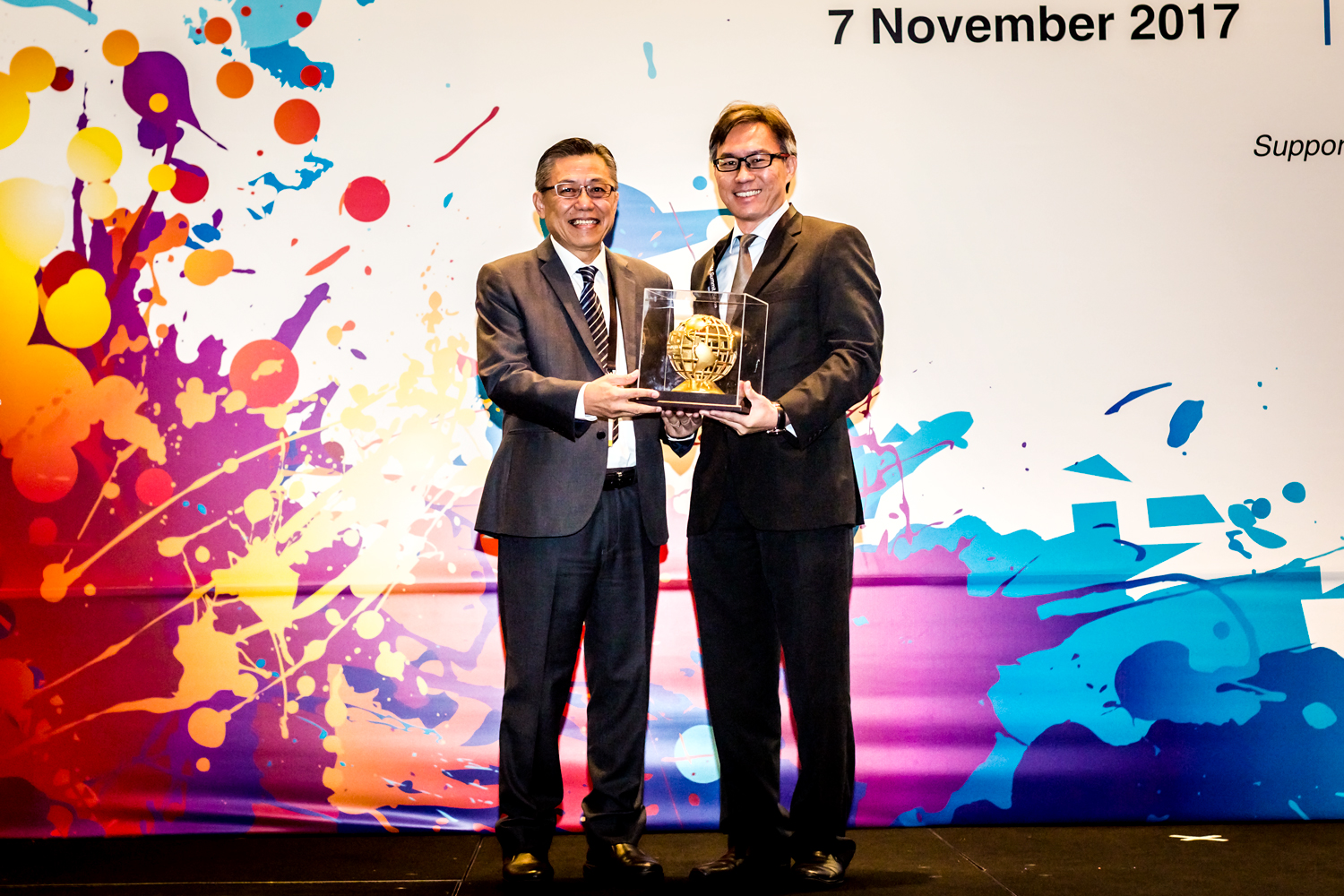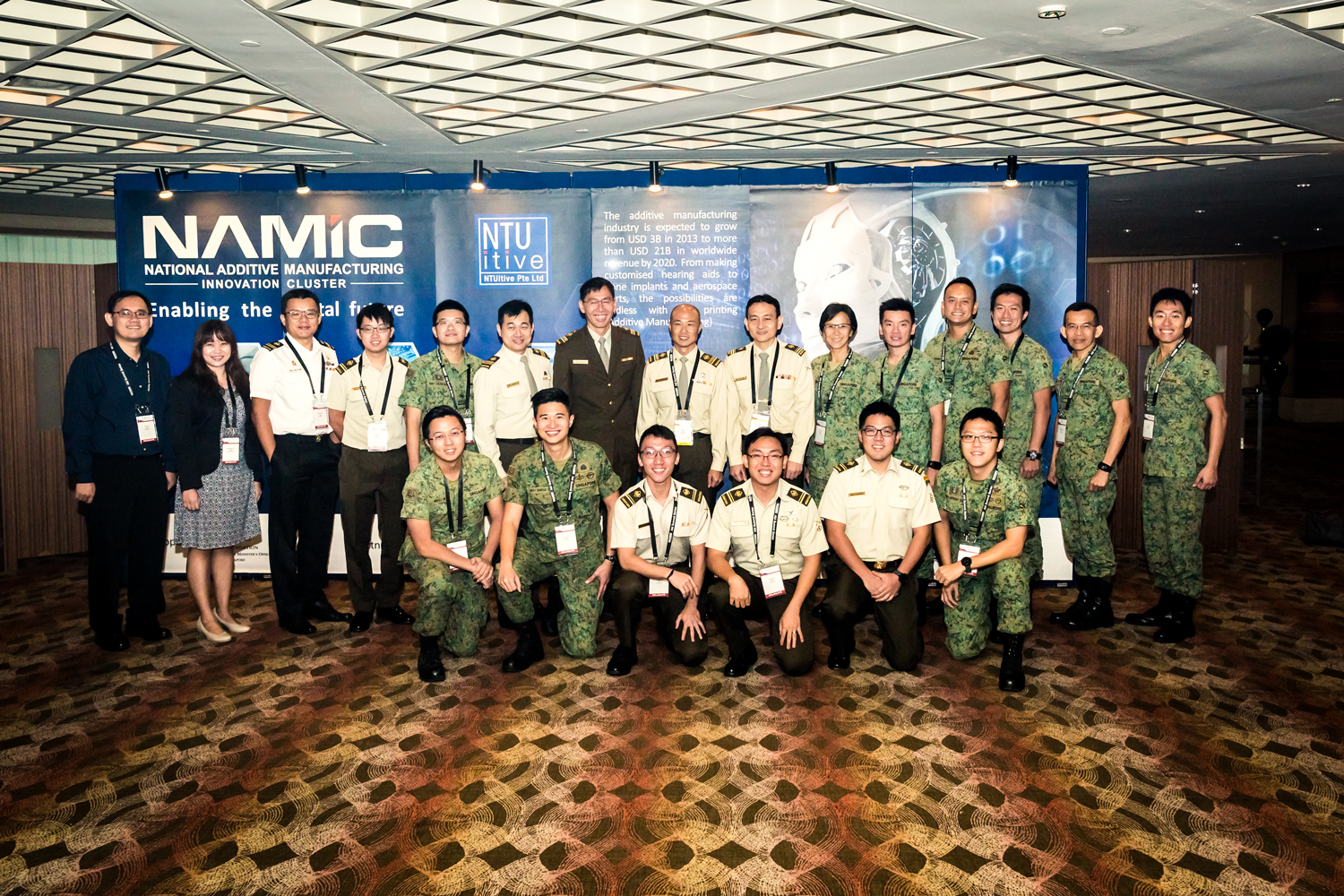 ---
About NAMIC
The National Additive Manufacturing Innovation Cluster (aka NAMIC) is a pan-national initiative led by NTUitive, supported by the National Research Foundation and in partnership with SPRING Singapore and the Singapore Economic Development Board. NAMIC aims to increase Singapore's adoption of additive manufacturing technologies to enhance competitiveness in the rapidly evolving landscape of digital industrialisation. This is accomplished by nurturing promising AM technologies and start-ups, as well as accelerating translation R&D from public sector funded institutions with a focus on commercial applications. NAMIC seeds and enables public-private cross-collaboration, acting as a connector between industry, research performers and public agencies. It also assists companies seeking capital injection either through project joint-funding or leveraging on its investor networks.
Since its inception, it has engaged several hundred organizations globally and in Singapore, expanding its outreach and network to include government agencies, industry associations, trade embassies, research institutes, universities, polytechnics, multi-national companies, small-medium enterprises and start-ups. From its inception in October 2015 to October 2017, NAMIC has raised more than $20 million in private and public funding to support close to 100 projects covering industry technology validation, technology translation, standards development and certification, across various industry verticals. By 2020, it aims to raise more than $45 million in joint funding to support up to 230 projects.
For more information, please visit www.namic.sg.
---
Also featured in:
makannight
soundproof
heat-resistant
technology landscape
capability gaps