YCH Innovation Challenge: Reinventing the Supply Chain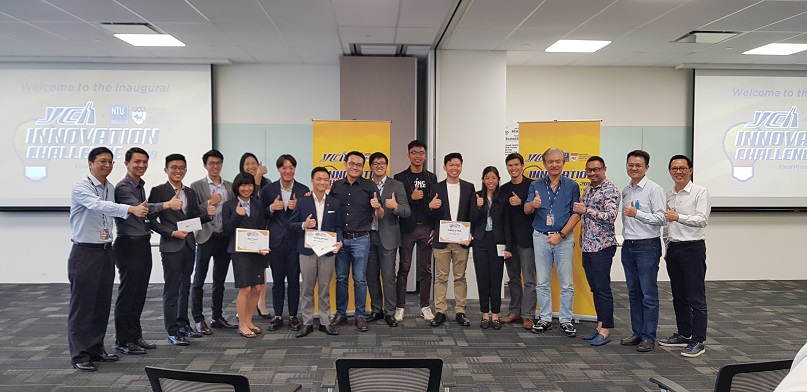 NTUitive and YCH jointly organised this event on 15 Oct 2018. This is part of our ongoing engagement with corporate partners to nurture future entrepreneurs by solving real life business challenges. YCH provided some real business challenges for the students and also mentorship to the teams that participated.
This challenge attracted a total of 110 NTU undergraduates forming 46 teams in total. 18 teams were selected to be mentored by YCH mentors of which 15 teams submitted proposals to be judged. 3 finalists presented their solutions on 15 Oct to a panel of judges. YCH hosted the finals, providing the event space at their corporate HQ. The finals was also graced by Mr. Robert Yap, CEO of YCH.
---
The winners are as follow:
1st Prize
–$3,000
Team KXYZ (pronounced as 'kicks')
Team Members: Ng Kai Chin, Tan Yong Kang, Tan Zhen Yuan and Tan Xiao Hui (Renaissance Engineering Programme and Nanyang Business School)
Proposal: An e-commerce payment platform in Vietnam. To allow customers to top-up their credits using cash at major convenience stores and petrol kiosks, leveraging on existing trips made by the Vietnamese consumers, thus providing a seamless integration into their lifestyles and habits.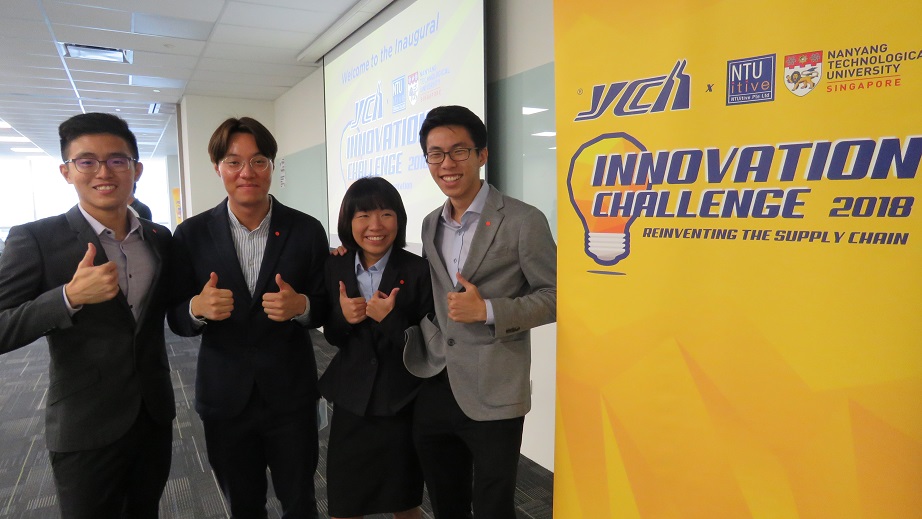 2nd Prize –$2,000
Team Blackcliff Consulting
Team Member: Kent Loi (Nanyang Business School)
Proposal: Enhancement to Vietnam's current e-customs system to automate the clearance process through Artificial Intelligence (AI) powered engine that automatically verifies and flags transactions. This will drastically shorten the clearance process and eliminates vulnerability due to human error in the process.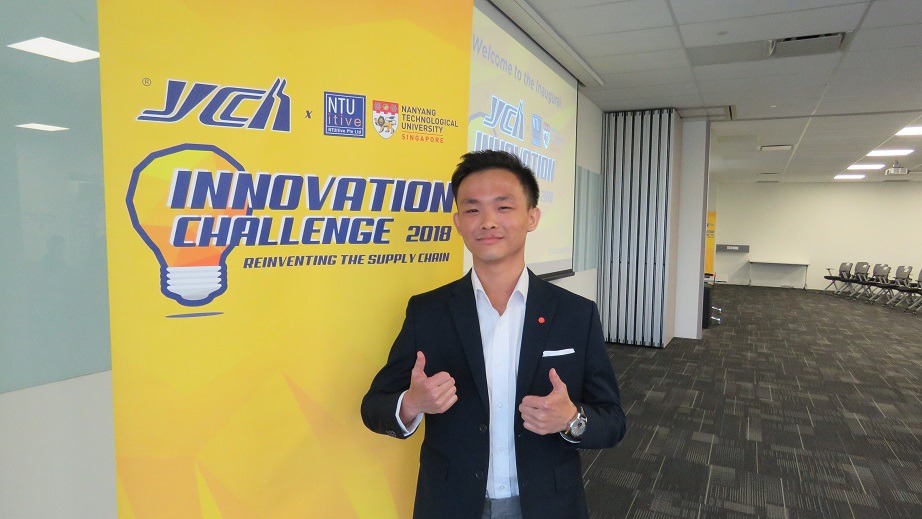 3rd Prize - $1,000
Team Supplying Viu
Team Members: Phang Jun Yu, Leung Kai Yiu Catrina Lim Jia Ler and Ng Tze Yang (Renaissance Engineering Programme and Computer Science)
What? A blockchain platform to revolutionize tax payments in e-commerce. The team propose a novel solution using a blockchain platform to track the flow of all cross-border products. The platform utilizes smart contract technology to verify and automatically process all necessary tax payments.