Challenge Update: Dyson-NTU Innovation Challenge 2021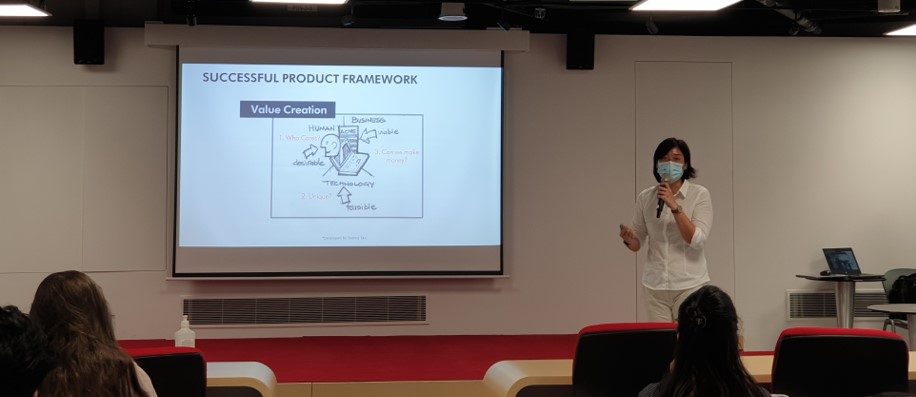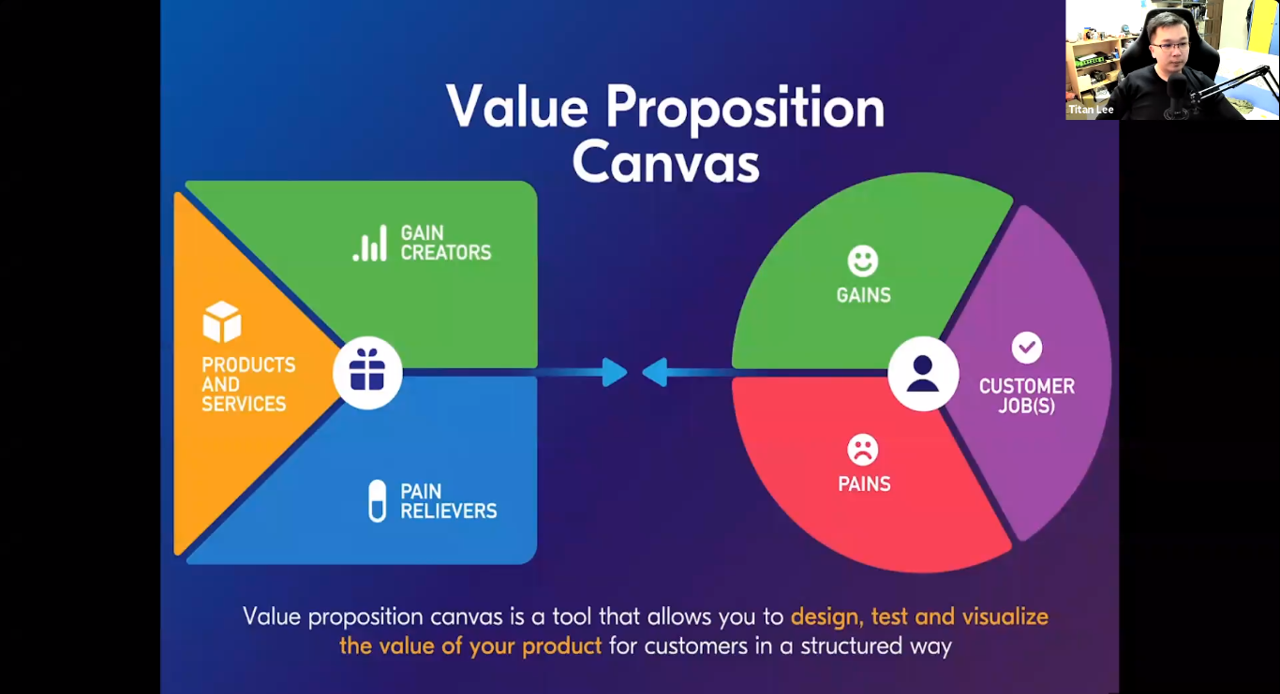 The Dyson-NTU Innovation Challenge has been going fiercely despite pandemic restrictions! Over the past 6 weeks, teams of three or four have been undergoing online workshop after workshop to refine their creative solutions. They compete against their peers either in the urban farming or open category.
With up to $6,000 in cash prizes and a $10,000 prototyping fund at stake, the teams have had to make the best of the mentoring sessions and programmes organised to find the best 'fits' for their solutions and boost marketability. Let us take a look at what they have experienced thus far:
Value Proposition Design Workshop
Hosted by Mr Titan Lee – growth hacker and digital marketer with over 10 years of experience in various fields – this workshop was focused on helping the teams learn how to make their solutions attractive to their intended audiences. Teams were exposed to the benefits of conducting market research and crafting value propositions – understanding who their customers are, the 'pains' faced by these customers, and how their solutions can be the 'pain relievers'.
Team Bruxol found Titan's workshop especially helpful: "As a group of engineering students, we have been focusing largely on the technical offerings of our solution. Titan provided an alternative narrative to product development, which is to cement a product-market fit. We were able to understand our audiences' pain points to a greater depth, as well as discover new avenues to further improve our product features."
Impact Pitching Workshop
This workshop, hosted by Ms Chua Ruo Mei (Chief Impact Officer of SUTW Impact Consulting), showed teams the best practices when it comes to pitching their ideas to valuable clients. Ruo Mei showed the participants the structure of a strong 'narrative arc' – from establishing the 'serious problem' that needs tackling all the way to positioning a team's solution as an ideal and financially sound 'saviour', the teams learned some tips on how to get investors to care about their solutions in limited amounts of time.
Urban Farming in Singapore: What are the challenges?
Hosted by Mr Cliff Tham (Assistant Director, Urban Food Solutions, Singapore Food Agency (SFA)), participating teams were given a crash course on the modern challenges faced by the organisations attempting to introduce urban farming into the limited space in Singapore. What attempts have been made in the field of urban farming, and which have been the most successful (and why)? The session provided valuable insight into the limitations of urban farming despite its seemingly obvious importance to a small island nation like Singapore.
The Art & Science of Greening
Mr Veerasekaran, Managing Director of Greenology, spearheaded this session aimed at revealing the personal toils and troubles behind experimenting with urban farming methods in Singapore. Participants got to ask Veera how much personal money one might need to start their own large-scale farming project, how sustainable urban farming truly is in Singapore, and what kind of vegetables are currently farmed and sold the most in Singapore. Teams also got insights into how urban farmers combat disease and pests, the importance of multidisciplinary teams in any venture, and how the pandemic has changed perceptions of hydroponic sets in Singapore.
"The sessions with Cliff and Veera were great," Team Gardincity exclaims. "They helped us gain some great insider's looks into urban farming, and that helped us firm up our solution's technological design."
1-to-1 Pitch Coaching
Ruo Mei returned to have private sessions with each of the participating teams, giving them tips and personalised advice on their presentation and pitch skills. The teams were exposed to a plethora of hands-on activities to help them learn, including a group mock pitch and an impromptu 'elevator pitch' – a quick and persuasive speech meant to spark interest in a project within the span of 20 to 30 seconds – without any form of script prepared beforehand.
"Ruo Mei went quite in-depth with our idea," Team Bruxol says, "and thanks to her, we really got to sharpen our pitch for our solution and see where we needed to improve on delivery."
Mentor Session
Cliff from the SFA and Mr Li Jun (Advanced Mechanical Engineer, Dyson) had private consultation sessions with individual teams from the respective categories to pick their brains and see how developed their solutions were. Teams presented the proposed designs and functionalities of their solutions, and were asked the 'how exactly?' questions in response by both Cliff and Li Jun.
With Cliff's extensive knowledge on previous attempts to introduce urban farming in Singapore and Li Jun's comprehensive insights from the industry, the teams were treated to surprising critiques on elements of their design they may have previously overlooked. These included problems with space organisation and logistical/cost limitations, and the issue with falling away from innovation in attempts to solve these problems.
What's Next for the Teams?
With all the training, mentorship, and exposure sessions completed, the teams are gearing up for the next big event – the NTUit.io virtual investment game!
NTUit.io is a virtual investment game designed by NTUitive, where aspiring entrepreneurs get realistic experience in pitching to investors from venture capitalists and receive 'investments' with virtual money. The system is also a realistic simulation for the investor to test their investment thesis and strategy.
Aspiring entrepreneurs get to pitch to potential investors over a period of three hours. The intense pitching is a learning experience for the teams as startups need to pitch fast, learn fast, and figure out how to increase the hit rate while maintaining the pitch cadence. Each investor will be given a million dollars of virtual money to invest. The entrepreneur who has the highest valuation wins, and the investor who achieves the highest portfolio growth wins. Aspiring entrepreneurs and investors will get to network through the game and potentially go on to form collaborations after the event.
The teams learn that pitching to investors is not just about selling the product; it is also about how their businesses are able to further raise money and generate higher valuation. In addition, pitching to different types of investors requires different strategies. The investors can assess if the entrepreneurs are coachable and able to leverage the investors to provide desirable returns.
As it is a game mostly unknown to the participants and apparently different to everything they have experienced thus far, the teams have however expressed their excitement at forming and trying out new strategies. Keep an eye out for updates on the Challenge to see who walks away with the grand prizes of $6,000 in cash and the $10,000 prototyping fund, courtesy of Dyson and NTUitive!