NTUit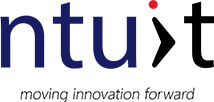 About NTU Innovation Training (NTUit) Programme
The NTU Innovation Training programme, NTUit, is an evidence-based, structured and experiential learning process that focuses on the search and validation of customer needs and the discovery of viable new business models.
NTUit consists of bootcamps and weekly sessions to provide intensive training and engagement with participating teams.
The programme typically runs for 10 weeks where teams will work on validating critical building blocks of a business such as:
Identifying a compelling customer value proposition;
Sizing of the market opportunity;
Understanding the key product/service functionalities that need to be developed in order to meet the needs of the various customer personas;
Understanding the interplay between various aspects of achieving product-market fit and the roles of agents that influence the business.