Our Programmes
Started in 2009, ideasinc evolved from a business plan competition for Nanyang Technological University (NTU) students, to a start-up accelerator program which is open to every youth in Singapore. ideasinc strives to be a major partner in the nation's effort to promote and develop an entrepreneurial environment to bring about significant economic and social development in Singapore through home-grown enterprises.
Find out more at www.ideasinc.sg.
---
Ten teams competed in the ideasinc 2020: Final Presentation Day held on 10 Oct 2020 at the NTU Innovation Centre, with limited capacity and precautionary measures against COVID-19. Audience members were able to watch the event live via Zoom.
The theme of ideasinc 2020 is in line with the United Nations Sustainable Development Goals. Participating teams had to propose solutions to solve challenges in the areas of crisis prevention, building cities of resilience, and environmental sustainability.
Teams were paired with dedicated experienced industry mentors to provide access and knowledge to the related markets and industry. Teams also had access to workshops with subject matter experts to help them further in their journey of entrepreneurship, and identify opportunities in this challenging environment.
Judges for the finals were well known individuals from the innovation and enterprise community:
Prof Inderjit Singh Dhaliwal, Chairman, Nanyang Technological University - NTUitive Pte Ltd, Singapore
Mr Calum Handforth, Advisor, Smart Cities and Digitalisation, United Nations Development Programme
Ms Lena Goh, Director, Public Affairs, Sustainability and Stewardship Group, Temasek International
Ms Lim Qing Ru, Director, Board of Directors, Action Community for Entrepreneurship
Mr James Tan, Managing Partner, Quest Ventures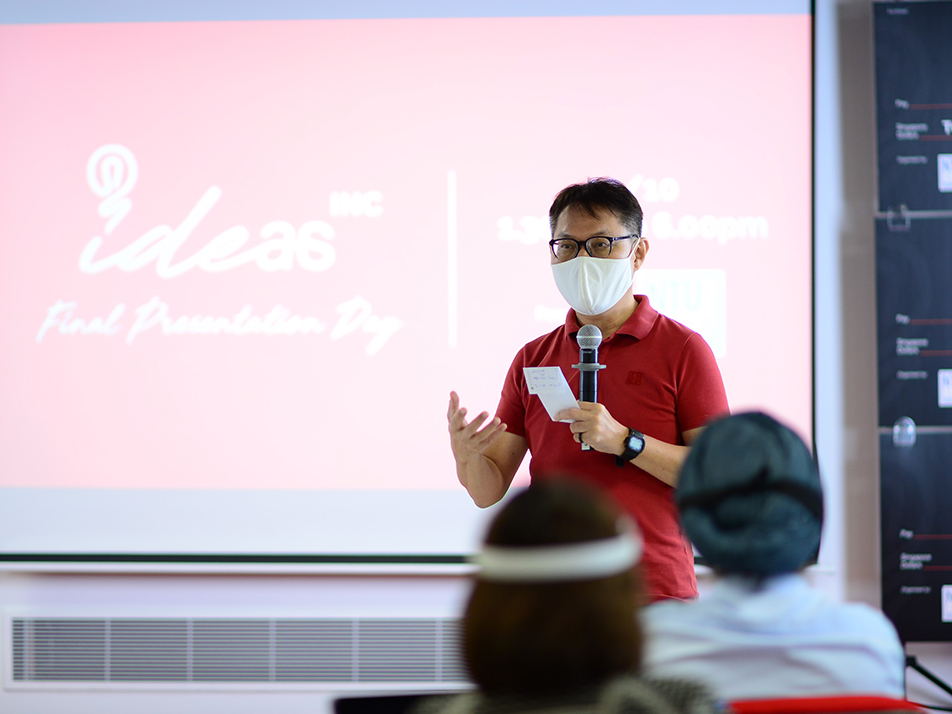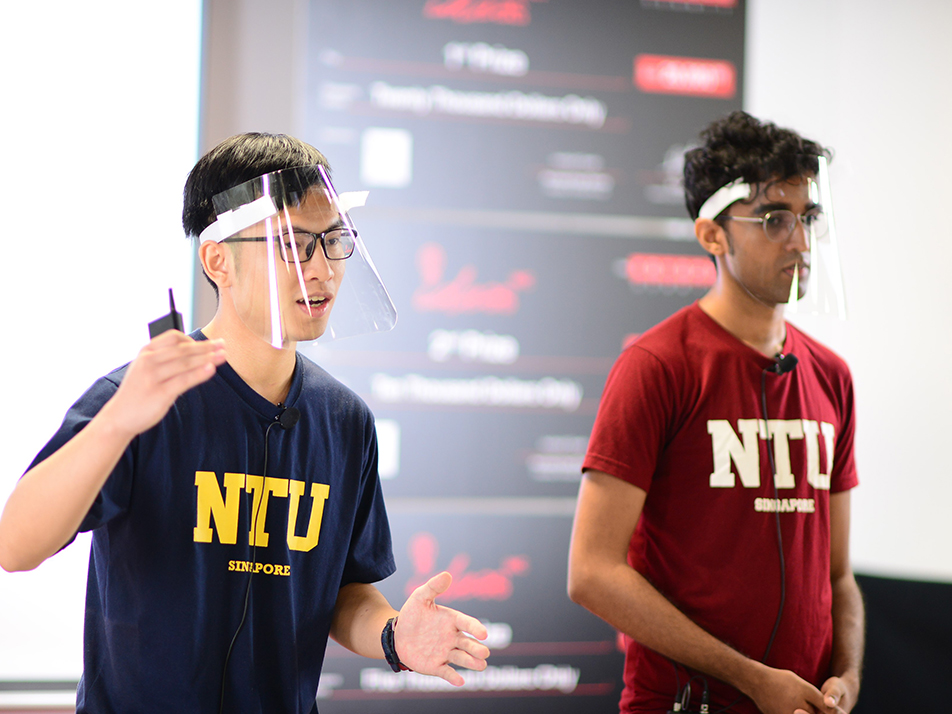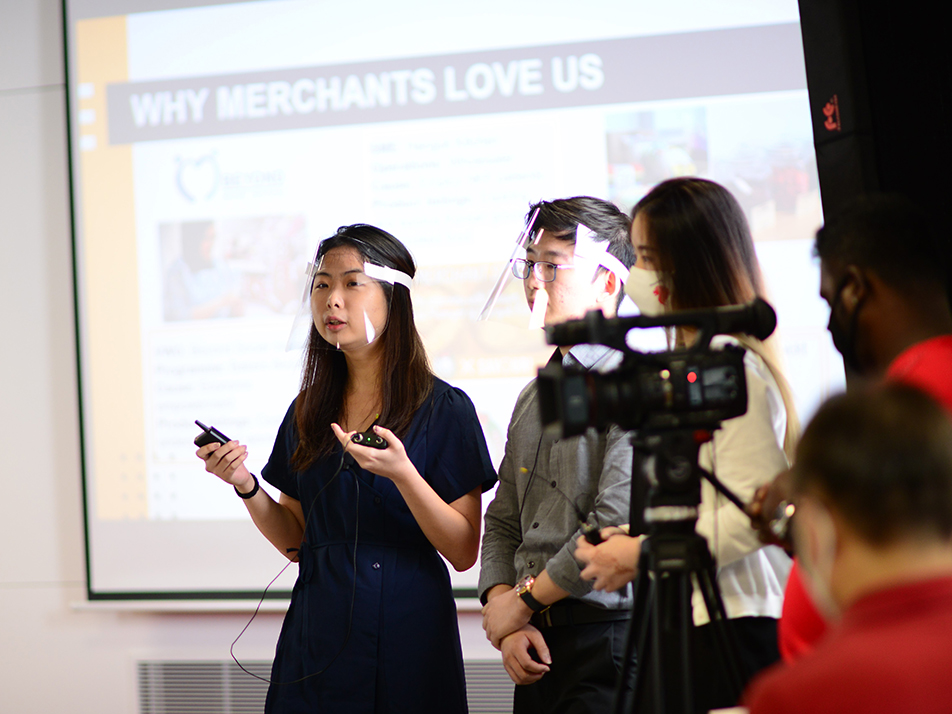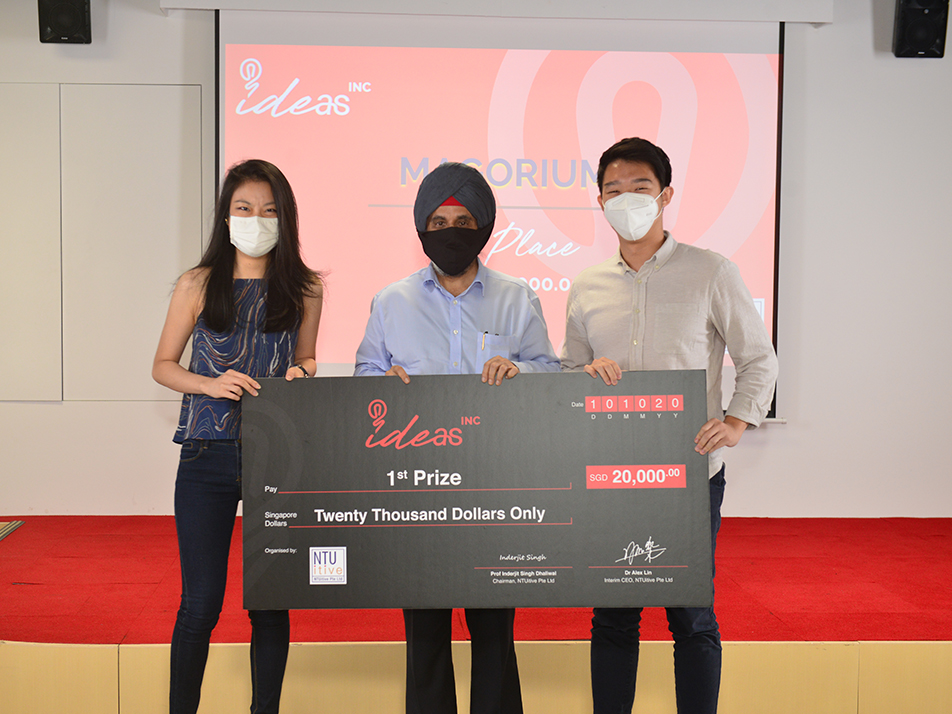 1st place ($20,000) – Magorium
CHALLENGE 5: Build a zero waste nation

MAGORIUM's technology exists as an effective plastic waste recycling solution by converting it into road additives.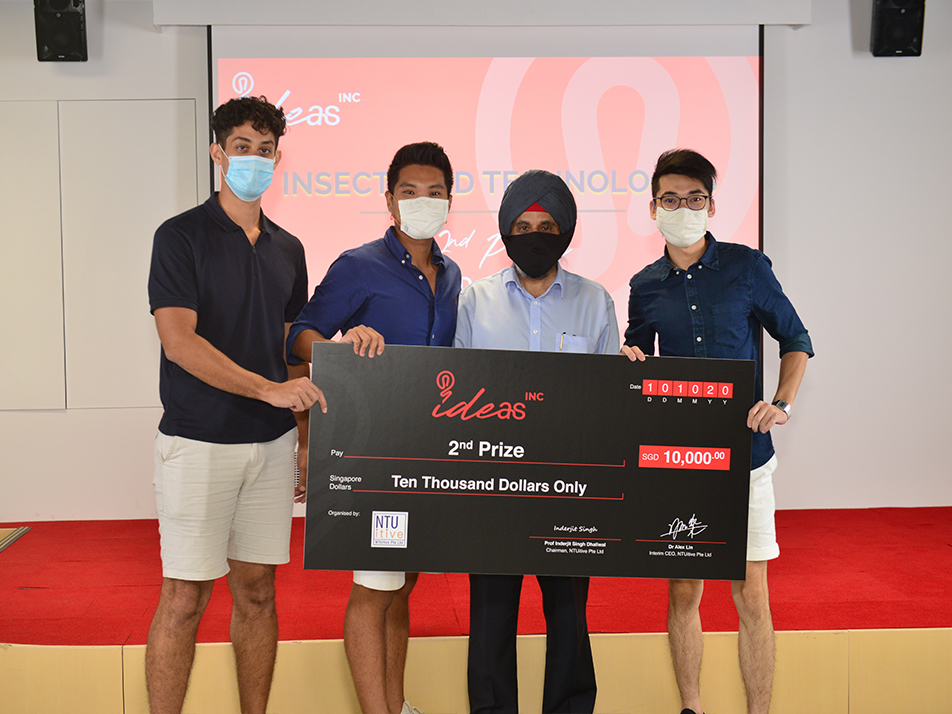 2nd place ($10,000) – Insect Feed Technologies
CHALLENGE 5: Build a zero waste nation

Insect Feed Technologies, as its name implies, farms insects – in particular black soldier flies (BSF) – as a sustainable source of protein as animal feed.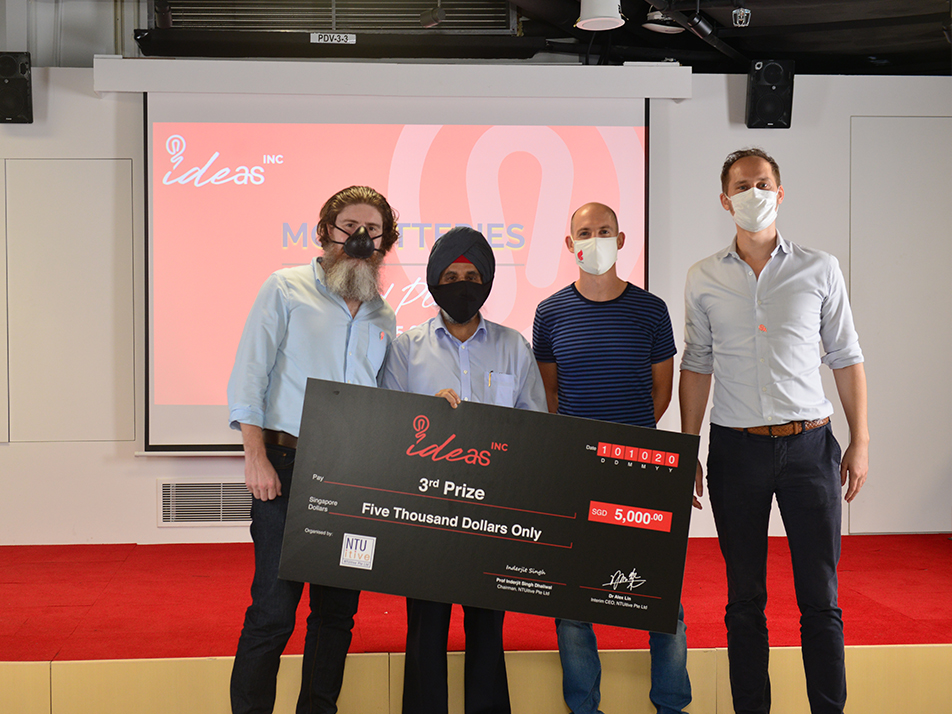 3rd place ($5,000) – MO Batteries
CHALLENGE 8: Reduce carbon emissions in transport or buildings

MO Batteries wants to make an electric vehicle future for Singapore a reality.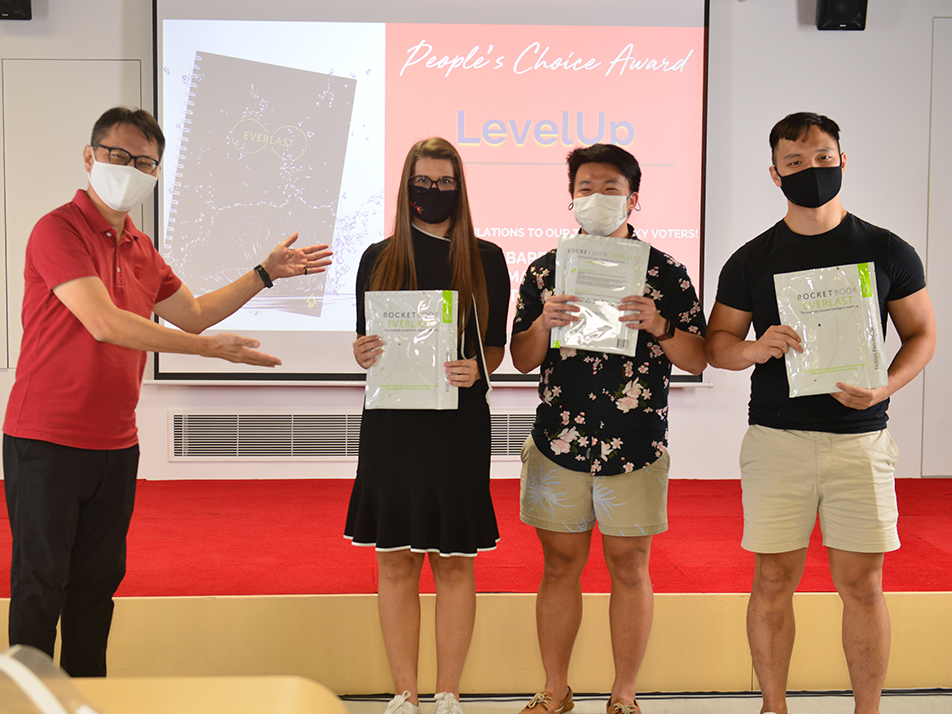 People's Choice Award – LevelUp
CHALLENGE 2: Promote mental health

LevelUp is the first platform which uses psycho-educational data to assist parents and teachers in the academic and holistic development of their young ones.